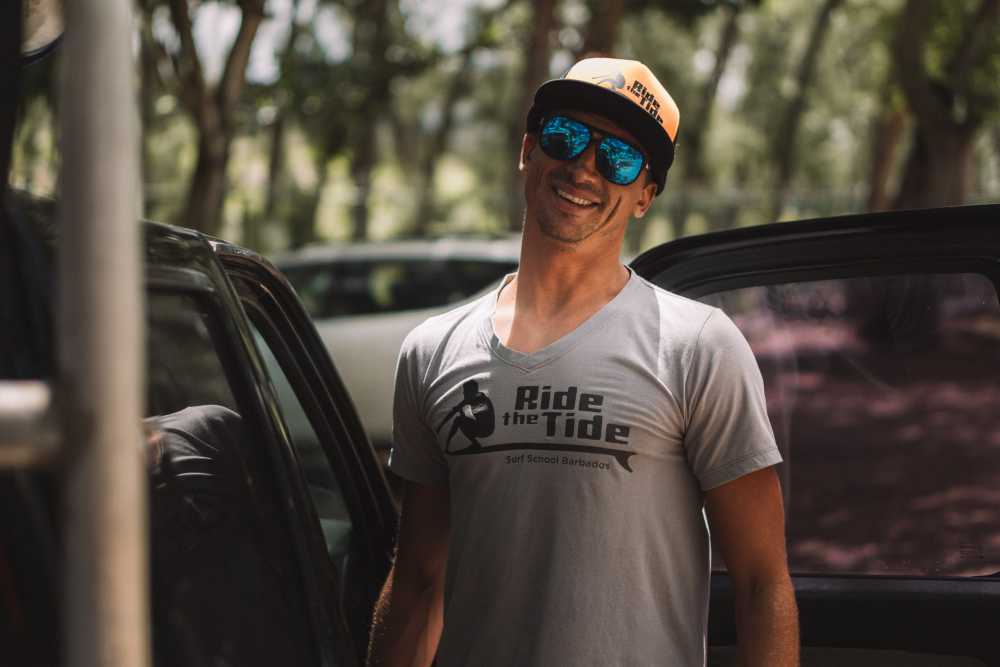 Ride The Tide Surf School Barbados began as a mobile surf school way back in the summer July 2012. Teaching surfing lessons and offering surfboard rentals. It really was the classic surf school, one man and a van, back then.
Today, we've grown a little bit from the one man in a van surf school. We've pushed through the truck & trailer days as the team and business grew. And finally we arrived at permanent digs, surf school & surf shop. We are now located directly in front of Freight's Bay. The most beautiful and most consistent surf break in Barbados. Freights Bay is just perfect for beginner and intermediate surfing lessons and surfboard rentals.
During the winter season Nov-Easter we deliver up to 4 surfing lesson sessions per day.
Typical start times:
Monday - Sunday starting at 0700, 0930, 1300 & 1530.
We boast the Barbados' largest and most varied surfboard rental quiver. It is a full and comple te quiver of all surfboard shapes, styles and sizes.
Our surfboard rental rates begin at USD$10 for 1 hour session or USD$15 for a 2hour session. Daily & weekly rates available. We also offer straps for transporting surfboards easily on your car.